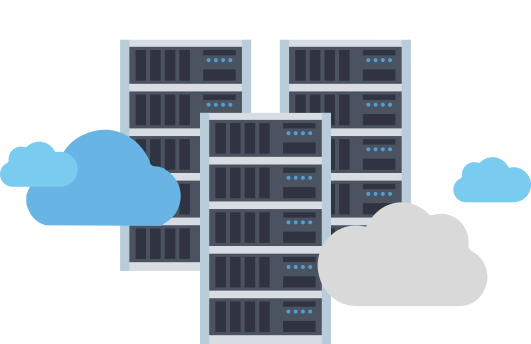 Page load times can be improved significantly by asking visitors to save and reuse the files included in your website. If you have used Google PageSpeed or GTmetrix, you would have got a recommendation of Leverage Browser Caching for your MyBB forums.
In this tutorial, I will share how you can Leverage Browser Caching for MyBB forums depending on your server type. If you are using nginx, then you would have to edit .htaccess. If you are usign apache, then you would edit htaccess.txt file.
NOTE: This tutorial is for advanced forum administrators, make sure you have a backup of your forum htaccess.
Tutorial
Follow the steps below, I have shared two sample code for your htaccess. In most cases, the basic version is more than enough.
Go to your Forum FTP or Cpanel of your MyBB forums
In forum root, you will find the htaccess file, open it. (.htaccess might be hidden so make sure to enable show hidden files).
Copy the below code at the end of your htaccess and you have set Expiration type of lots of content.
<IfModule mod_expires.c>
	ExpiresActive On
	ExpiresByType text/javascript A2592000
	ExpiresByType text/css A2592000
	ExpiresByType application/x-javascript A2592000
	ExpiresByType application/javascript A2592000
	ExpiresByType image/jpeg A2592000
	ExpiresByType image/gif A2592000
	ExpiresByType image/png A2592000
</IfModule> 

The above version should be sufficient for most of the MyBB forums. However, you can add additional components such as videos, xml docs. You can also set correct mime types, expires headers and file ETags.
If everything is working perfectly, you can replace the newly added code with below code.
<IfModule mod_mime.c>
    AddType text/css .css
    AddType application/x-javascript .js
    AddType text/x-component .htc
    AddType text/richtext .rtf .rtx
    AddType image/svg+xml .svg .svgz
    AddType text/plain .txt
    AddType text/xsd .xsd
    AddType text/xsl .xsl
    AddType text/xml .xml
    AddType video/asf .asf .asx .wax .wmv .wmx
    AddType video/avi .avi
    AddType image/bmp .bmp
    AddType application/java .class
    AddType video/divx .divx
    AddType application/msword .doc .docx
    AddType application/vnd.ms-fontobject .eot
    AddType application/x-msdownload .exe
    AddType image/gif .gif
    AddType application/x-gzip .gz .gzip
    AddType image/x-icon .ico
    AddType image/jpeg .jpg .jpeg .jpe
    AddType application/vnd.ms-access .mdb
    AddType audio/midi .mid .midi
    AddType video/quicktime .mov .qt
    AddType audio/mpeg .mp3 .m4a
    AddType video/mp4 .mp4 .m4v
    AddType video/mpeg .mpeg .mpg .mpe
    AddType application/vnd.ms-project .mpp
    AddType application/x-font-otf .otf
    AddType application/vnd.oasis.opendocument.database .odb
    AddType application/vnd.oasis.opendocument.chart .odc
    AddType application/vnd.oasis.opendocument.formula .odf
    AddType application/vnd.oasis.opendocument.graphics .odg
    AddType application/vnd.oasis.opendocument.presentation .odp
    AddType application/vnd.oasis.opendocument.spreadsheet .ods
    AddType application/vnd.oasis.opendocument.text .odt
    AddType audio/ogg .ogg
    AddType application/pdf .pdf
    AddType image/png .png
    AddType application/vnd.ms-powerpoint .pot .pps .ppt .pptx
    AddType audio/x-realaudio .ra .ram
    AddType application/x-shockwave-flash .swf
    AddType application/x-tar .tar
    AddType image/tiff .tif .tiff
    AddType application/x-font-ttf .ttf .ttc
    AddType audio/wav .wav
    AddType audio/wma .wma
    AddType application/vnd.ms-write .wri
    AddType application/vnd.ms-excel .xla .xls .xlsx .xlt .xlw
    AddType application/zip .zip
</IfModule>
<IfModule mod_expires.c>
    ExpiresActive On
    ExpiresByType text/css A31536000
    ExpiresByType application/x-javascript A31536000
    ExpiresByType text/x-component A31536000
    ExpiresByType text/richtext A3600
    ExpiresByType image/svg+xml A3600
    ExpiresByType text/plain A3600
    ExpiresByType text/xsd A3600
    ExpiresByType text/xsl A3600
    ExpiresByType text/xml A3600
    ExpiresByType video/asf A31536000
    ExpiresByType video/avi A31536000
    ExpiresByType image/bmp A31536000
    ExpiresByType application/java A31536000
    ExpiresByType video/divx A31536000
    ExpiresByType application/msword A31536000
    ExpiresByType application/vnd.ms-fontobject A31536000
    ExpiresByType application/x-msdownload A31536000
    ExpiresByType image/gif A31536000
    ExpiresByType application/x-gzip A31536000
    ExpiresByType image/x-icon A31536000
    ExpiresByType image/jpeg A31536000
    ExpiresByType application/vnd.ms-access A31536000
    ExpiresByType audio/midi A31536000
    ExpiresByType video/quicktime A31536000
    ExpiresByType audio/mpeg A31536000
    ExpiresByType video/mp4 A31536000
    ExpiresByType video/mpeg A31536000
    ExpiresByType application/vnd.ms-project A31536000
    ExpiresByType application/x-font-otf A31536000
    ExpiresByType application/vnd.oasis.opendocument.database A31536000
    ExpiresByType application/vnd.oasis.opendocument.chart A31536000
    ExpiresByType application/vnd.oasis.opendocument.formula A31536000
    ExpiresByType application/vnd.oasis.opendocument.graphics A31536000
    ExpiresByType application/vnd.oasis.opendocument.presentation A31536000
    ExpiresByType application/vnd.oasis.opendocument.spreadsheet A31536000
    ExpiresByType application/vnd.oasis.opendocument.text A31536000
    ExpiresByType audio/ogg A31536000
    ExpiresByType application/pdf A31536000
    ExpiresByType image/png A31536000
    ExpiresByType application/vnd.ms-powerpoint A31536000
    ExpiresByType audio/x-realaudio A31536000
    ExpiresByType image/svg+xml A31536000
    ExpiresByType application/x-shockwave-flash A31536000
    ExpiresByType application/x-tar A31536000
    ExpiresByType image/tiff A31536000
    ExpiresByType application/x-font-ttf A31536000
    ExpiresByType audio/wav A31536000
    ExpiresByType audio/wma A31536000
    ExpiresByType application/vnd.ms-write A31536000
    ExpiresByType application/vnd.ms-excel A31536000
    ExpiresByType application/zip A31536000
</IfModule>
<IfModule mod_deflate.c>
    <IfModule mod_setenvif.c>
        BrowserMatch ^Mozilla/4 gzip-only-text/html
        BrowserMatch ^Mozilla/4\.0[678] no-gzip
        BrowserMatch \bMSIE !no-gzip !gzip-only-text/html
        BrowserMatch \bMSI[E] !no-gzip !gzip-only-text/html
    </IfModule>
    <IfModule mod_headers.c>
        Header append Vary User-Agent env=!dont-vary
    </IfModule>
    <IfModule mod_filter.c>
        AddOutputFilterByType DEFLATE text/css application/x-javascript text/x-component text/html text/richtext image/svg+xml text/plain text/xsd text/xsl text/xml image/x-icon
    </IfModule>
</IfModule>
<FilesMatch "\.(css|js|htc|CSS|JS|HTC)$">
    <IfModule mod_headers.c>
        Header set Pragma "public"
        Header append Cache-Control "public, must-revalidate, proxy-revalidate"
    </IfModule>
    FileETag MTime Size
</FilesMatch>
<FilesMatch "\.(html|htm|rtf|rtx|svg|svgz|txt|xsd|xsl|xml|HTML|HTM|RTF|RTX|SVG|SVGZ|TXT|XSD|X​SL|XML)$">
    <IfModule mod_headers.c>
        Header set Pragma "public"
        Header append Cache-Control "public, must-revalidate, proxy-revalidate"
    </IfModule>
    FileETag MTime Size
</FilesMatch>
<FilesMatch "\.(asf|asx|wax|wmv|wmx|avi|bmp|class|divx|doc|docx|eot|exe|gif|gz|gzip|ico|jpg|j​peg|jpe|mdb|mid|midi|mov|qt|mp3|m4a|mp4|m4v|mpeg|mpg|mpe|mpp|otf|odb|odc|odf|odg​|odp|ods|odt|ogg|pdf|png|pot|pps|ppt|pptx|ra|ram|svg|svgz|swf|tar|tif|tiff|ttf|t​tc|wav|wma|wri|xla|xls|xlsx|xlt|xlw|zip|ASF|ASX|WAX|WMV|WMX|AVI|BMP|CLASS|DIVX|D​OC|DOCX|EOT|EXE|GIF|GZ|GZIP|ICO|JPG|JPEG|JPE|MDB|MID|MIDI|MOV|QT|MP3|M4A|MP4|M4V​|MPEG|MPG|MPE|MPP|OTF|ODB|ODC|ODF|ODG|ODP|ODS|ODT|OGG|PDF|PNG|POT|PPS|PPT|PPTX|R​A|RAM|SVG|SVGZ|SWF|TAR|TIF|TIFF|TTF|TTC|WAV|WMA|WRI|XLA|XLS|XLSX|XLT|XLW|ZIP)$">
    <IfModule mod_headers.c>
        Header set Pragma "public"
        Header append Cache-Control "public, must-revalidate, proxy-revalidate"
    </IfModule>
    FileETag MTime Size
</FilesMatch>

Test your forum functionality after adding the above code. Congratulations, your website will not be faster for returning users and they will be using your website resources in a much better way.

For more tutorials follow me on Twitter @WallBB